THE
PROJECT

DATA ANALYST 
ACADEMY
Developed to future proof existing professionals and build organisational capability to extract insights from project data
Project Data Analyst Level 4 Qualification
There are huge untapped opportunities to be exploited in the rich
seams of data produced by the projects we deliver. The demand for Data Savvy professionals is on the rise, yet, there is a shortage of people who have the skills to apply data science in a project
delivery environment. Recognising this lack of capacity, we created
the Project Data Analyst Academy to deliver the Data Analyst Lv4
Apprenticeship test.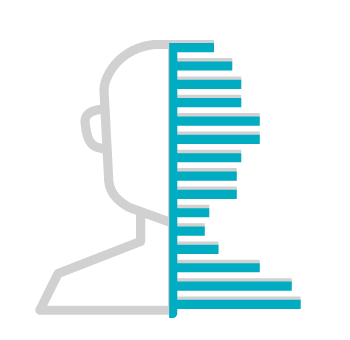 What makes us different from other training providers is that we don't just place professionals through a training machine. We have laser focus on developing a bespoke data analyst programme that is tailored to each and every individual. Our provision is delivered by tutors up to PhD level and is targeted around project delivery. We build both fundamental data skills in business intelligence, coding, automation, machine learning and more through to niche specialised pathways. We supplement this with practical hackathons, with a regular £5k prize fund, solving real world, business facing problems, niched around the skills that will help to transform your role.
Is The Academy Right For You?
The Academy is built for those who sense the following.
Recognition that the future of project delivery will demand data capability. We asked Professionals in our community the extent to which Project Data Analytics would have an impact on their organisation in the next 3 years, 92% of respondents stated there would be a significant to major impact.
31%Completely Evolve
38%Significant impact
23%If i don't adapt I'll become obsolete
8%None to minor impact
Upskill whilst being paid a salary. In addition to being paid whilst being an apprentice, all training costs for the duration of apprenticeship is covered by the mandatory government training levy. There are no costs to the apprentice.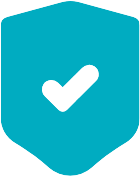 A drive to add strategic value within their organisation.
86% of respondents in our community survey believed their organisation would benefit from data driven insights. Yet, the greatest data challenge was a lack of skills to use data effectively.
86%
A need to improve project communication,
internally within project teams and externally with data professionals and senior stakeholders. A prime example is the use of business intelligence tools.
58%

Saw their future roles involving BI tools, yet….

61%

of professionals had never used BI tools before
A desire to boost up the career chain.
Data competence is a key factor in driving career progression, and roles involving data are in increasing demand. We have seen numerous apprentices go on to receive promotions and evolve their role.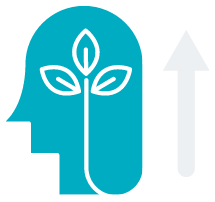 Obtain a nationally recognised qualification.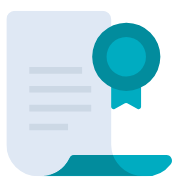 Our delivery is built on years of experience with guidance to facilitate every stage of the process, from recruitment through to
on and off the job learning and development.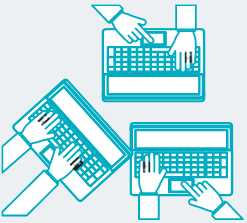 On the Job Experience
Apprentices gain hands on experience solving cutting edge challenges, with real data, tailored to specific demands of your organisation. You will develop a portfolio of solutions throughout the data analyst apprenticeship,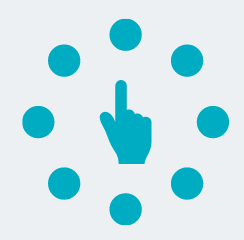 Project Focused Training
Apprentices will experience a combination of classroom based learning and online teaching. They will get the opportunity to work with various types of real world project data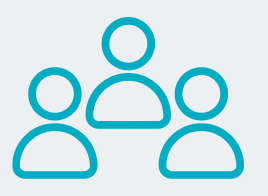 Community Network
Apprentices will be immersed in a large network of professionals at the Project Data Analytics Community where they can learn from recognised guest speakers and tackle real life challenges at hackathons
Hear What Other's Have to Say...
"Projecting Success have a deep grasp of project delivery backed by personal experience leading mega projects and portfolios. They combine this with a broad understanding of data analytics, AI and data engineering, led by PhD level expertise. They have consistently demonstrated their integrity, collaboration and commitment and are great people to work with.
We are now starting to see the impact of the apprenticeship, with some apprentices already saving hours in their day by automating how they collect, process and report data; they are only just scratching the surface. It is helping to drive a data culture at the grassroots, which will transform how we deliver projects. We have a long queue forming for the next intake."
GARETH PARKES, HEAD OF DATA, SIR ROBERT MCALPINE
Hear What Other's Have to Say...
"The organisational vision and appetite is a huge factor in driving analytics. Initiatives like the taskforce exist to demonstrate the value of data analytics. It'll make it easier for people to get involved on the journey.
Our next step is to build internal capability by putting people through the project data analyst apprenticeship. These are small steps but are starting little fires. Creating these change agents will help ignite the momentum towards advanced data analytics".
JO JOLLY, DEPUTY DIRECTOR, ENVIRONMENT AGENCY
Hear What Other's Have to Say...
"The Project Data Analytics course is the course I wish had existed years ago. There is a finally a course geared towards the indisputable rapid changes facing the industry and learning these skills will become a necessity before too long. The content is expertly tailored to the demands of a project environment, delivered
by renowned gurus in their field. It has opened my eyes to the transformational potential of project data analytics."
JAMES GARNER, DIRECTOR, GLEEDS
Hear What Other's Have to Say...
"The Project Data Academy goes far beyond the provision of lifelong, career-enhancing data skills, (which by the way, it does magnificently and in a very practical manner, spiced up by its connection to industry-wide hackathons where we can put the newly acquired abilities to work).
 Martin Paver and his team of savvy data scientists do a great job in striking the sweet spot that we, project practitioners, need to latch on to."
PEDRO BUREO, SENIOR PROGRAM MANAGER, BAKER HUGHES
What Skills Will You Learn
During the academy apprentices will get the opportunity to learn various skills that will apply to their role. We work with the learner to evolve their role and elevate capability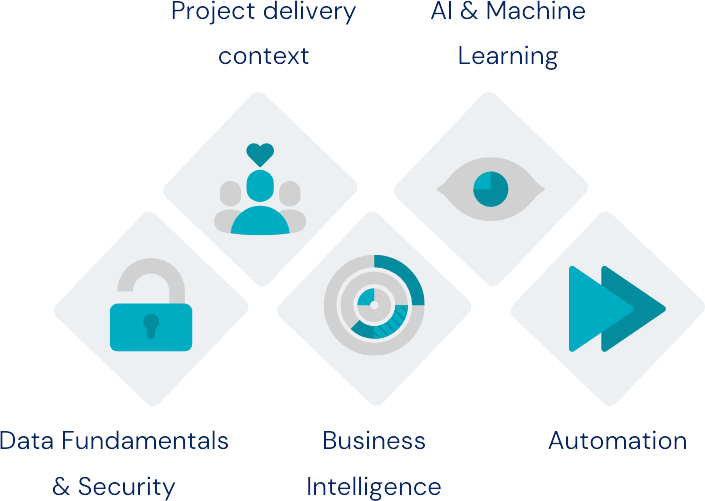 All focused around the specific challenges of a project delivery environment, delivered by people working at the cutting edge of project data analytics.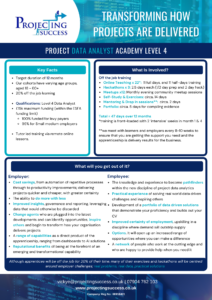 The syllabus is centred around the data analyst apprenticeship standard but tailored to the demands of a project delivery context. We really focus in on addressing the unique challenges that you will face during implementation. Further details of the syllabus can be found in
the Apprenticeship Leaflet.
We have trained people from Director level down to new entrants. The academy supports professionals to develop a wide range of skills that will be critical for the next era in project delivery. We unlock new superpowers and create pathfinders who will help to transform project delivery
RISK MANAGEMENT
Here are some examples. If your role involves risk management, data can unlock the following:
Using data to prioritise and manage risks in work packages
Conducting Statistical probability to measure impact
Identifying the interdependencies between risks
Monitor the rate of change within risks
Implement successful data-driven mitigation strategies
Gain heightened alert of risks through risk windows
Scheduling
If you're role involves schedule data and working with project schedules , data can unlock the following:
Mapping logic, nesting, dependencies

Benchmarking at any level

comparing plan vs out-turn and why

Identifying and diagnosing predisposition to variance

Identifying triggers and lead indicators
Quality
If you're role involves Quality, data can unlock the following:
Compliance to processes to ensure quality​

Lead indicators​ affecting quality

Identify known areas of concern​

Probability based on situation​

Workface / product-based insights
Team & Resources
If you're role involves resource and team management, the programme can unlock the following:
Optimal team resourcing

Lead indicators affecting resource management

Identifying likely bottlenecks/critical resource

Analysing team dynamics vs performance

Analysing leadership style vs performance
Benefits & Outcomes
If you're role involves benefits management and working with outcomes , data can unlock the following:
Visualising actual vs planned outcomes

Better understanding of predisposition to shortfalls

Clear measurement of benefits

Lead indicators of outcome

Benchmarking
Safety
If you're role involves health and safety and working with safety data , the programme can unlock the following:
How to leverage observation data

Identifying predisposition to safety incidents

Highlighting condition/situation based risk

analysing wellbeing and fatigue

Informing toolbox talks
Change
If your role involves change management, the programme can unlock the following:
Identifying and reporting the volume of change

Understanding the interdependence of change

Predisposition of work packages to change

Predictability of change
Cost & Finance
If you're role involves working with cost data, the programme can unlock the following:
Benchmarking at any level

Likelihood of variance

Triggers and lead indicators affecting cost data

Opportunities to improve budgeting

Influencing market conditions
Commercial
If you're role involves working with commercial data, the programme can unlock the following:
Managing compensation events

Assessing predisposition to claims

Evaluating problematic terms and conditions through analysis

Analysing planned vs out turn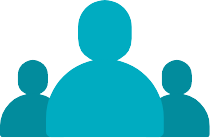 Who Is Eligible For The Academy?
Places on the Academy are in high demand. The course of 95-100% funded by government via the apprenticeship levy. It is available for those in full-time work, who aspire to upskill in data methodologies and project data analytics. Ideally suited to people who have a desire to work at the forefront of the next generation of project delivery
Core Entry Requirements (Mandated by Education and Skills Funding Agency)
Possess a valid passport/ birth certificate/residence permit and NI number

Must have lived in
the UK and /or EU 3 years prior to
start date.
Must spend at least 50% of their working week in England when undertaking the apprenticeship
Cannot be in any form of education while undertaking the apprenticeship.

Must not be
undertaking another
apprenticeship at
the same time &
Must be employed
The apprenticeship
must offer substantive
new skills & knowledge
in your existing or new
role

There is no prerequisite qualification
to join the academy. This is because
we believe that previous relevant
work experience is evidence of
capability. Ultimately employers will
assess suitability of staff for training,
however, having the following
qualifications will be advantageous.
*Learners must either evidence GCSE
English or Maths qualifications or will be
able to achieve functional skills before
completion of the programme
How Training is Delivered
Training is delivered over 12 months with a 3 month window for
the End-Point Assessment. See a detailed timeline here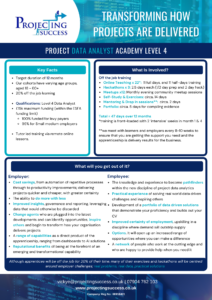 sams@projectingsuccess.co.uk
Read our apprenticeship leaflet for
more detail
Projecting Success are dedicated to ensuring that you choose the right career pathway for you. We have included some external links to relevant agencies to assist you in developing and growing your career. Please discuss with your Trainer your career progression routes and pathways. All of our team are dedicated in giving impartial advice and guidance to support you in your career development. Click the links to find out more.