We produce blogs and a monthly newsletter to keep you up to date with the latest in project data analytics. See our latest blog posts below for news and insights from Projecting Success, and our newsletter for the latest industry news every month.
This report provides great insight into various sectors approach to PDA.  It heavily focuses on the need for cultural change within business to adopt a data-driven future.  It explores the pillars of leadership, talent and strategy across various sectors within the PDA niche.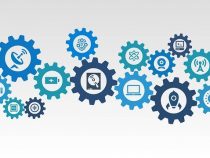 In my previous blogs I have outlined what the [Project] Data Analyst Apprenticeship is all about. I'll be delivering most of the training, plus, you'll also have lots of hands on experience, such as...
read more